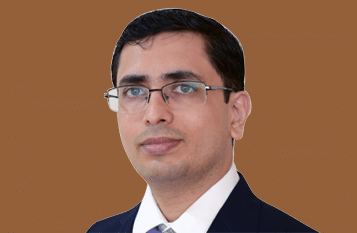 Dr. Krishna Patil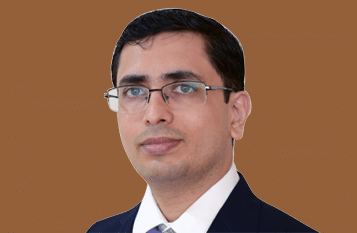 Dr.Krishna Patil
MBBS,MD,DM(Nephrology),FASN (US),FICN (Canada)
Consultant Nephrologist & Kidney Transplant Physician
Dr. Krishna Vijaykumar Patil is a Consultant Nephrologist and Kidney Transplant Physician in the Department of Nephrology at Sunshine Hospitals, Hyderabad. He has overall 15 years' experience in the field of nephrology. He has hands-on experience and expertise in US guided temporary and permanent tunnelled cuffed haemodialysis catheter placement, CAPD catheter placement and renal biopsies; and in the management of acute and chronic kidney diseases. Dr Krishna Patil deals with deceased and living donor renal transplant patients' care and management. He has been instrumental in taking care of more than 200 living donor transplants and more than 30 deceased donor renal transplants. He is passionate about preventive nephrology and specialized hypertension clinic with Facilities like AOBP, ABPM. He is Expert in all modalities of RRT – HD, SLED, HDF, CRRT and CAPD/CCPD.
Dr Krishna Patil is committed to delivering world-class care in maintaining kidney function. He is passionate about improving the quality of life of dialysis and kidney transplantation patients. He runs Speciality Clinics like Kidney transplant clinic, Specialized Hypertension (BP) Clinic, Special CKD Clinic, and General Nephrology Clinic at the Sunshine Hospitals, Gachibowli, Hyderabad.
---
Education
MBBS, SETH GS Medical College and KEM Hospital, Mumbai, Maharashtra (MCI recognized).
D (Medicine) Grant Medical College and Sir JJ Group of Hospitals, Maharashtra (MCI recognized).
DM (Nephrology): University topper in Nephrology from IPGME&R and SSKM Hospital, Kolkata.
Fellowship in Clinical Nephrology at the Ottawa Hospital, University of Ottawa, Canada
FASN (Fellow of American Society of Nephrology): Recipient of the prestigious certification from American Society of Nephrology for outstanding work in nephrology, in year 2015.
---
Awards and Honours:
Recipient of Research Grant from the International Society of Nephrology in 2012
Recipient of research Grant from the Department of Science and Technology of West Bengal, 2013
Received appreciation from the International Society of Nephrology for screening 10,000 school children suffering from hypertension and asymptomatic urinary abnormalities.
Presented research work at ASN WEEK in Atlanta, 2013
Presented posters and research papers at national and international conferences
Speaker and chairperson at many national Conferences
---
Expertise:
Native and Graft Kidney biopsy
Permanent Tunnelled Haemodialysis Catheter placement
Percutaneous Peritoneal dialysis catheter placement
Hypertension evaluation and management – with 24 HR ABPM facility
PRI (Progressive renal insufficiency) Management
All modalities of dialysis like HD (Haemodialysis)
HDF (Hemodiafiltration)
SLED (Slow, low-efficiency dialysis)
CRRT (Continuous renal replacement therapy)
APD (Automated Peritoneal dialysis)
CAPD (Continuous Ambulatory Peritoneal Dialysis)
Plasma Exchange
Cyto-adsorption
Kidney Transplant
---
 Memberships:
Member – Indian Society of Nephrology
Member – American Society of Nephrology
Member – Canadian Society of Nephrology
Member – International Society of Nephrology
Member – Indian Society of Organ Transplant
---
Articles & Publications:
Presented articles in International repute Peer-reviewed Journals, on:
Long-term renal outcomes of snakebite and acute kidney injury.
Incidence of CMV-HCV coinfection in the recipient of the renal transplant
Non-IgA mesangioproliferative glomerulonephritis: a benign entity?
Acute kidney injury in the pediatric population after Russell's viper bite
Herpes labialis in patients following Russell's viper bite and acute kidney injury
Cross-sectional Prospective Study of conditions including Asymptomatic Urinary Abnormalities, Blood Pressure, and Body Mass Index in Healthy School Children.