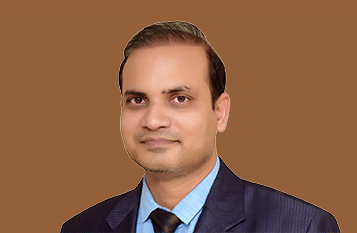 Dr. Rajesh V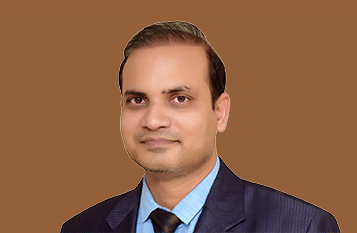 Dr. Rajesh Vunnamatla
MBBS, MS (gen. Surg), FMAS, FIAGES, FAIS, FALS (HBP, Hernia, Bariatric, UGI), Dip. MAS (HPB)
 Consultant Advanced Laparoscopic, Gastro, Bariatric and HPB Surgeon
 Department of Surgical Gastroenterology
Dr Rajesh Vunnamatla is a Consultant Advanced Laparoscopic and General Surgeon in the Department of Surgical Gastroenterology at Sunshine Hospitals, Hyderabad. Prior to joining Sunshine Hospitals, he worked as Consultant Surgical Gastroenterologist and Liver Transplant Surgeon at National Institute of Gastroenterology (Sri Vani Superspeciality Hospital) and Global Hospitals respectively. His areas of interest are minimal access surgery, GI and HPB Oncology.
---
Education
MBBS, Andhra Medical College (AMC), Vishakhapatnam, A. P., India
MS (General Surgery), Ranga Raya Medical College (RMC), Kakinada, A.P.
---
Surgical Experience and Expertise:
Esophagus, Stomach and GEJ:
Hiatus hernia
Esophageal perforations
Gastric and duodenal perforations
Gastric and duodenal ulcers bleeding and strictures
Post corrosive strictures
Malignancies of stomach, GEJ and esophagus
Procedures: Lap fundoplications, lap gastrojejunostomy, gastric and esophageal perforation closures, medical and surgical management of bleeding ulcers, open D2 gastrectomies, esophagectomies (transhiatal and thoraco (VATS) laparoscopic) and colonic pull through
Colon and Rectum
 ICJ Strictures
Colonic and Rectal Malignancies
IBD and related Complications
Rectal Prolapse
Hemorrhoids, fistula and fissure in ano
Procedures: Stapler haemorrhoidectomy, lateral anal sphincterotomy, fistulectomy and seton placements, Rectopexy (lap and open); hemicolectomies, total proctocolectomies with IPAA, AR, LAR and APR (lap and open)
Gallstone Disease
Acute Calculus Cholecystitis
GB, perforation with peritonitis
Symptomatic cholelithiasis
Choledocholithiasis with cholangitis and obstructive jaundice
Gallstone ileus
Procedures: Laparoscopic and open cholecystectomies, USG guided percutaneous cholecystectomies, open CBD exploration and choledocholithotomies, open hepaticojejunostomy or duodenostomy.
Performed more than 400 simple and complicated lap cholecystectomies without any complications.
Liver
Hydatid cysts – open and laparoscopic pericystectomy
Tumours and hemangiomas – diagnostic lap, wedge resections, segmentectomies, assisted major liver resections.
CLD, EHPVO, NCPF with Portal HTN
Work up for liver transplant
Managed pre-operative and post-operative cases
Splenectomy devascularization
Assisted – Shunt surgeries (assisted 30 shunt surgeries PSRS, Mesocaval)
Assisted 50 to 60 anatomical and non-anatomical liver resections
Assisted more than 50 liver transplants (donor hepatectomies, organ retrieval, explantation and implantation)
Pancreas
Various forms of acute pancreatitis
Pseudocysts
Pancreatic necrosis
Spectrum Choronic pancreatitis
Lower CBD and pancreatic head malignancies
Procedures: open cysto gastrostomies, pancreatic necrosectomies, LPJ, FREY's procedure, Whipple's procedures, distal pancreatectomy and spleenectomies.
Spleen: Laparoscopic and open spleenectomies
---
Fellowships
Gyan Burman Fellowship (SGLT), Sir Gangaram Hospital, New Delhi
FALS (Hernia) – SRMC, Chennai
FIAGES (Fellow of Indian Association of Gastrointestinal Endo Surgeons) – Trivandrum
Endoscopic fellowship (e-FIAGES) – Viswanatham Hospitals, Trichy
FALS (Colorectal) – Sir Gangaram Hospital, New Delhi
FALS (Upper GI) – Fortis Hospital, New Delhi
FMAS – VAPI, Gujarat
Diploma in Minimal Access Surgery (Dip MAS)
---
 Memberships
Member of AP Medical Council
Member – Association of Surgeons of India (ASI)
Member – Indian Association of Gastrointestinal Endo Surgeons (IAGES)
Member – Association of Minimal Access Surgeons of India (AMASI)
Member – Hernia Society of India (HSI)
Member – Association of Colorectal Surgeons of India (ACRSI)
Member – Indian Association of Surgical Gastroenterologists (IASG)