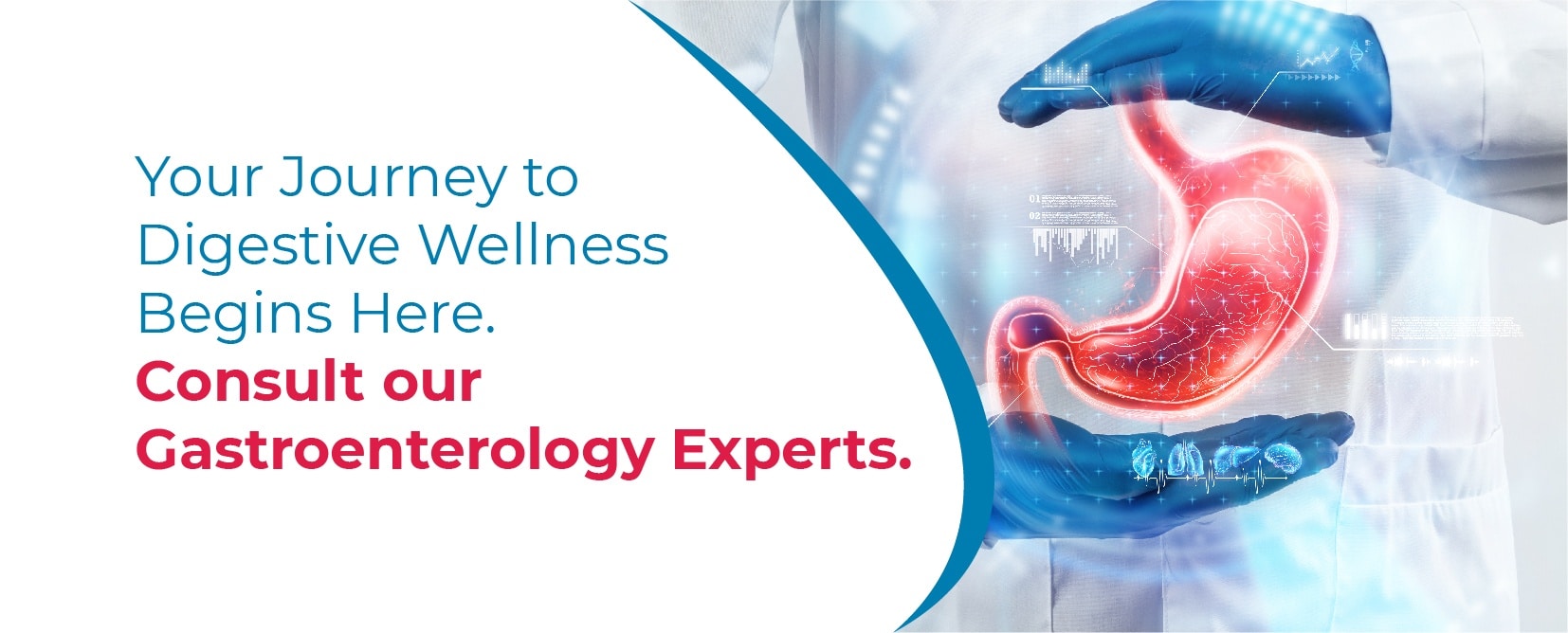 Best Medical Gastroenterologists In Begumpet & Hyderabad
Best Gastroenterologist In Hyderabad Near Me
At KIMS-SUNSHINE Hospitals in Begumpet, we have a highly experienced team of the most skilled Medical Gastroenterologists in Hyderabad who are devoted to providing pioneering care and treatment for an extensive range of gastrointestinal ailments. 
Our accomplished specialists excel in the diagnosis, treatment and recovery of several conditions of the gastrointestinal tract including common conditions like stomach ulcers, IBS to complex conditions like Barrett's esophagus, Hepatitis, among other ailments. 
At the hospital, our specialists are making use of the most advantaged modern-day technology with the help of an ardent group of proficient technicians. The gastroenterology department at KIMS-SUNSHINE Hospitals is devoted to best-in-class patient care and assistance. Our trailblazing facilities qualify for precise diagnosis and effectual treatments of gastroenterological conditions. Our team of board-certified specialist doctors at KIMS-SUNSHINE Hospitals, Begumpet, invites you to schedule an appointment if you're looking for the best gastroenterologist, gastro doctor near you in Hyderabad. If you are looking for a gastroenterologist near me, consult with the experts at KIMS-SUNSHINE Hospitals today.
Why Choose Us?
At KIMS-SUNSHINE Hospitals, Begumpet our team of gastroenterologists offer top-care for digestive health. Our team comprises internationally qualified, highly recognized doctors who have extensive expertise and use cutting-edge technologies for diagnosing and treating various conditions of the gastrointestinal tract. From routine screenings to complex procedures, our doctors are able to handle any case with ease and also help the patients recover to good health with the right plan of action. KIMS-Sunshine Hospitals, Begumpet is also highly trusted for compassionate and comprehensive care of the highest standard. To experience an improved quality of gastrointestinal well-being and quality of life, consult with our top gastroenterologists today.
Frequently Asked Questions
Are there any non-invasive or non-surgical treatments available for gastrointestinal conditions?
KIMS-SUNSHINE Hospitals offers non-invasive treatments for gastrointestinal conditions, including medications, lifestyle modifications, dietary changes, and therapies like physical therapy or acupuncture. Consult with Hyderabad's top gastroenterologists near me at KIMS-SUNSHINE Hospitals. The doctors can help determine the most suitable non-surgical approach for any gastrointestinal condition.
Can I book an appointment with a gastroenterologist at KIMS-SUNSHINE Hospitals?
Make an appointment with a gastroenterologist at KIMS-SUNSHINE Hospitals, Hyderabad by calling 040 – 4455 0000 or visit the website kimssunshine.co.in. Trust KIMS-SUNSHINE Hospitals for excellent gastroenterological care and a journey to better digestive health.
Does KIMS-SUNSHINE Hospitals provide follow-up care for gastrointestinal conditions?
Yes, KIMS-SUNSHINE Hospitals prioritize patient health and well-being through specialized follow-up care, including routine check-ups, medication management, dietary counselling, and individualized treatment plans. They offer superior gastrointestinal treatment from diagnosis to long-term support, ensuring a healthier life.
Are the gastroenterologists at KIMS-SUNSHINE Hospitals involved in research and advancements in the field?
KIMS-SUNSHINE Hospital gastroenterologists are dedicated to providing advanced treatments and attention to patients. Their dedication to medical expertise contributes to novel procedures and medicines, improving patient outcomes. Trust them for clinical excellence and gastroenterology advancement.
Can gastroenterologists provide dietary and lifestyle recommendations for managing gastrointestinal conditions?
Yes, KIMS-SUNSHINE Hospitals' gastroenterologists offer individualised advice for managing gastrointestinal problems, including irritable bowel syndrome, acid reflux, and Crohn's disease. They advocate for improved eating practices, dietary alterations, and lifestyle changes, taking into account individual needs to reduce symptoms and enhance overall digestive health.
Is KIMS-SUNSHINE Hospitals equipped with emergency gastroenterology services?
Yes, KIMS-SUNSHINE Hospitals provides top-notch emergency gastrointestinal services, ensuring prompt and thorough care for gastrointestinal emergencies. With skilled gastroenterologists and cutting-edge facilities, they respond effectively to urgent disorders like acute stomach discomfort and bleeding.
Who are the people most at risk?
When it comes to gastrointestinal disorders, a person's age, family history, diet, lifestyle and medications can all play a part in the development of GI disorders. People of a higher age group, who regularly drink or smoke, have a family history, follow an unhealthy diet and lifestyle could be at more risk of developing gastro problems.
When should you go to a gastroenterologist?
In case you experience unexplained sudden weight loss, blood while passing stool, frequent burning sensation in the heart or heartburn, or changes in bowel movements, it is critical to consult with a gastroenterologist near you to determine the cause. Book an appointment with some of the top gastro doctors near me, medical gastroenterologists in Hyderabad at KIMS-Sunshine Hospitals.