Best Leaders in
Orthrobotics
Introducing the MAKO robot from Stryker, a semi-automated robotic arm that helps improve the accuracy of joint replacement surgeries. At KIMS-SUNSHINE Orthrobotic Hospital in Hyderabad, We have conducted 2000+ surgeries (total knee replacement, partial knee replacement, and total hip replacement), so far with resounding success.
Book appointment
KIMS SUNSHINE Hospital is India's largest
"robot-assisted joint replacement"

centre.
ONLY hospital in Hyderabad certified to use MAKO robot for joint replacement surgeries
1st in India to have the latest 4th generation MAKO robot
Fastest in the world to complete 50, 100, 200, 300, 1000 and 2000 robot-assisted joint replacement surgeries.
Advantages of robotic surgery
Making joint replacements more accurate and safer for you!
100% Success
Faster Recovery
Less Pain
Excellent Longevity
The KIMS SUNSHINE Orthrobotics Hospital in Hyderabad department was launched in February 2020 with total and partial knee replacement surgeries. A year later, we successfully expanded to robot-assisted total hip replacement surgeries. All the patients who underwent these revolutionary surgeries experienced speedy recovery and much less pain.
MAKO works on the principle of Haptic Guidance or Control, which enables surgeons to plan the surgery beforehand using 3D imagery. Based on the data, the robotic arm assists the surgeon throughout the surgery and reduces the chance of error down to zero. It also ensures that there are fewer bone and soft tissue cuts during the robotics orthopaedic surgery, which automatically reduces pain and enables patients to recover much faster and without any complications. Looking for expert robotic orthopaedic surger? Visit KIMS-SUNSHINE, Begumpet, Orthrobotic Hospital near you for expert surgery.
Meet our surgeons
KIMS SUNSHINE Hospital is also a globally recognized Centre of Excellence for Robotics and a training centre. Our surgeons are the only ones in India certified to not just conduct the surgery but also train doctors in the same.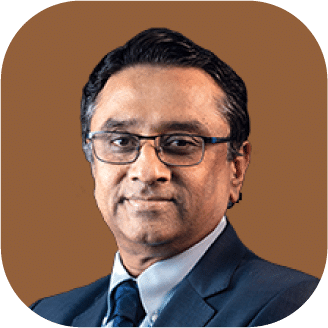 Dr. A.V Gurava Reddy
Managing Director
Chief Joint Replacement Surgeon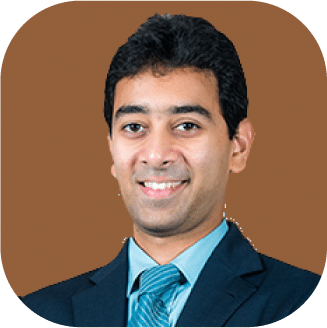 Dr. Adarsh Annapareddy
Executive Director
Consultant Orthopaedic & Joint Replacement Surgeon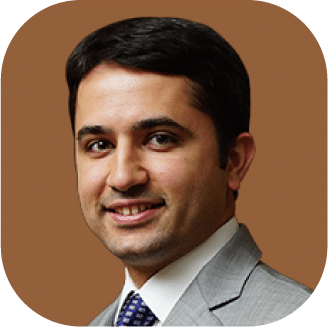 Dr. Kushal Hippalgaonkar
Executive Director, Specialist in Knee Surgery
(Joint Replacement, Arthroscopy / Keyhole Surgeries)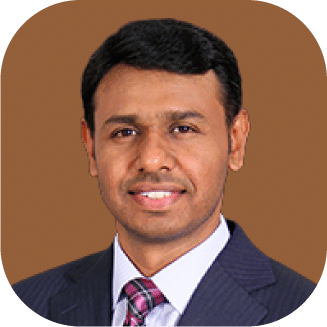 Dr. Suhas Masilamani A B
Consultant Orthopaedics & Joint Replacement Surgeon
Consultant Paediatric Orthopaedics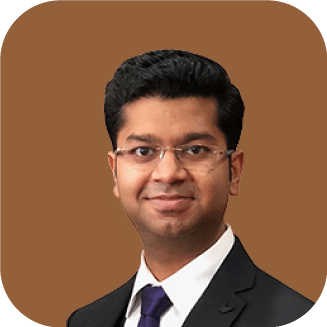 Dr. Praharsha Mulpur
Consultant Orthopaedic & Joint Replacement Surgeon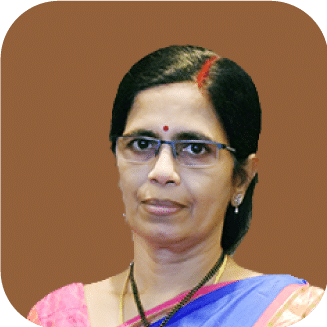 Dr. T. Chiranjeevi
Consultant Orthopaedic & Joint Replacement Surgeon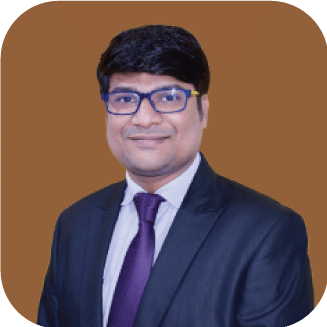 Dr. Ratnakar V
Orthopaedic & Joint Replacement Surgeon
(Hip & Knee)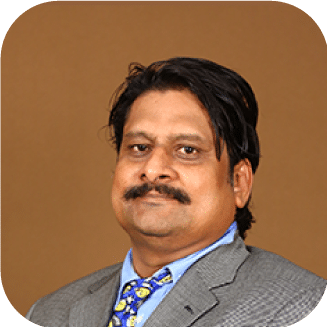 Dr. Divakar Reddy
Consultant Orthopaedic & Joint Replacement Surgeon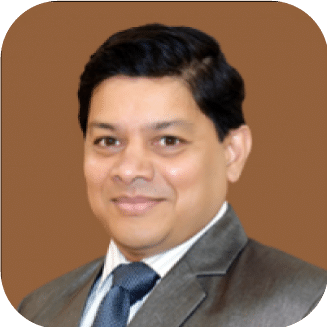 Dr. Rajasekkhar
Consultant Joint Replacement,
Orthopaedic, Trauma & Ilizarov Surgeon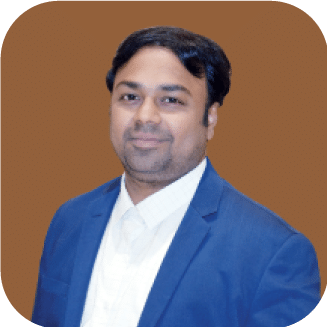 Dr. LNVSL Kishore Karumuri
Orthopaedic & Joint Replacement Surgeon
(Hip & Knee)
Frequently Asked Questions
What is Orthrobotics?
Orthrobotics refers to the use of robotic technology in orthopaedic surgery. It involves advanced robotic systems that assist orthopaedic surgeons in performing precise and minimally invasive procedures, enhancing surgical outcomes and patient recovery.
What is robotic surgery for ortho?
Robotic surgery for ortho, also known as robot-assisted orthopaedic surgery, involves the use of robotic systems to assist orthopaedic surgeons during surgical procedures. These robotic systems provide enhanced visualisation, precision, and control, allowing surgeons to perform complex procedures with greater accuracy.
Why choose KIMS-SUNSHINE Hospitals for orthrobotic surgeries?
KIMS-SUNSHINE Hospitals in Begumpet is recognised as a top hospital for Orthrobotic surgeries. They offer state-of-the-art robotic surgical systems and have a team of highly skilled orthopaedic surgeons who specialise in robot-assisted procedures. The hospital is committed to providing the highest quality care, exceptional surgical outcomes, and patient satisfaction.
What are the benefits of Orthrobotic surgery?
Orthorobotic surgery offers several benefits, including:
Greater surgical precision and accuracy

Smaller incisions and reduced scarring

Faster recovery and shorter hospital stays

Reduced blood loss during surgery

Enhanced visualisation of the surgical site

Improved implant placement and alignment
How does robotic surgery work in orthopaedics?
Robotic surgery in orthopaedics involves the use of a robotic surgical system controlled by the orthopaedic surgeon. The system provides real-time feedback, 3D visualisation, and precise instrument control. The surgeon guides the robotic arms to perform the procedure, while the robotic system translates their movements into precise actions within the patient's body.
Is robotic surgery safe for orthopaedic procedures?
Robotic surgery for orthopaedic procedures is considered safe and has been extensively studied and approved by regulatory authorities. The robotic systems used at KIMS-SUNSHINE Hospitals are designed to enhance safety, improve surgical outcomes, and reduce the risk of complications.
How long does recovery take after Orthrobotic surgery?
Recovery time after Orthrobotic surgery varies depending on the specific procedure and individual factors. In general, patients experience faster recovery compared to traditional open surgery, with shorter hospital stays and reduced post-operative pain.
Are all orthopaedic surgeries performed using robotic technology?
Not all orthopaedic surgeries require or utilise robotic technology. Robotic surgery is particularly beneficial for complex procedures, such as joint replacement surgeries, where precision and accuracy are crucial. Your orthopaedic surgeon at KIMS-SUNSHINE Hospitals, Begumpet will determine the most appropriate surgical approach based on your individual needs and condition.