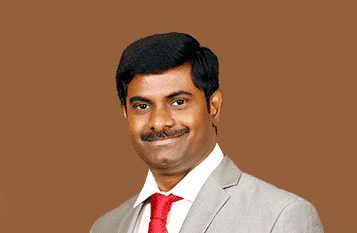 Dr. Vinod Kumar K.
Professional qualifications:
MBBS from Osmania Medical College, Hyderabad.
M D in General Medicine from Gandhi Medical College, Hyderabad.
D M in Neurology from Osmania Medical College, Hyderabad.
Summary of professional experience:
Worked as a senior resident in Osmania General Hospital for one year.
Worked as a consultant neurophysician in Apollo Hospitals for two years.
Treated multiple patients with intravenous TPA who were brought to the hospital within 4.5hrs.
Instrumental for better outcomes and improvised quality of life for hundreds of Epilepsy, Brain stroke, Headache and Movement Disorder patients.
Professional affiliations/Memberships:
Member of APNSA.
Member of IMA
Member of IANCON
Summary of publications/Research:

Done an extensive thesis on Epilepsy Syndromes.
Has various paper and poster presentations in national conferences.