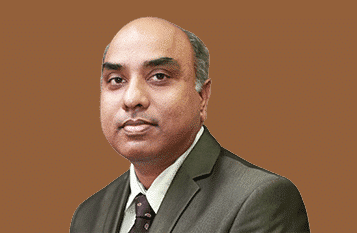 Dr. Mahendra Kumar M
Professional Experience:
Worked as an observer in the Department of Imageology, MRI division, in The Nizam's Institute of Medical Sciences (NIMS), Hyderabad(2003 – 2004).
Worked as registrar in the Department of Radiology, ApolloHospital, Jubilee Hills, Hyderabad(Jan 2005 – Mar 2005).
Worked as Consultant Radiologist, Department of Radiology, Krishna Institute of MedicalCollege, Hyderabad(April 2005 to Jan 2007).
Worked as Assistant Professor, Department of Radiodiagnosis, CT/MRI Division, Gandhi Medical College and Hospital, Secunderabad(February 2007 to April 2011).
Consultant Radiologist, Remedy Hospitals, KPHB colony, Hyderabad(April 2007 to December 2009)
Consultant Radiologist, SunshineHospitals, Paradise, Secunderabad(May 2011 to Present)
Clinical Interests:
Main interests are in Body Imaging and Neuroimaging. Current research includes work in Musculo-skeletal MRI and in non-coronary CT angiography.
Research Activity:
As part of Post Graduate training, worked on a Dissertation titled "EVALUATION OF BLUNT ABDOMINAL TRAUMA BY COMPUTED TOMOGRAPHY". The aim of the study was to evaluate the usefulness of emergency CT in detection of intra-abdominal injury in patients with blunt abdominal trauma.
Papers and Posters:
"Prospective evaluation of Blunt Abdominal trauma by Computed Tomography", Indian Journal of Radiology and Imaging, may 2005 Issue (Ind J Radiol Imag 2005 15:2:167-173)
MRCP in congenital anomalies of the biliary tree and pancreas
Imaging of Takayasu's Arteritis on CT Angiography
Arnold-Chiari malformations
Imaging in focal liver lesions – A Pictoral Assay
Role of Magnetic resonance Cholangiopancreatography in detecting biliary and pancreatic disorders