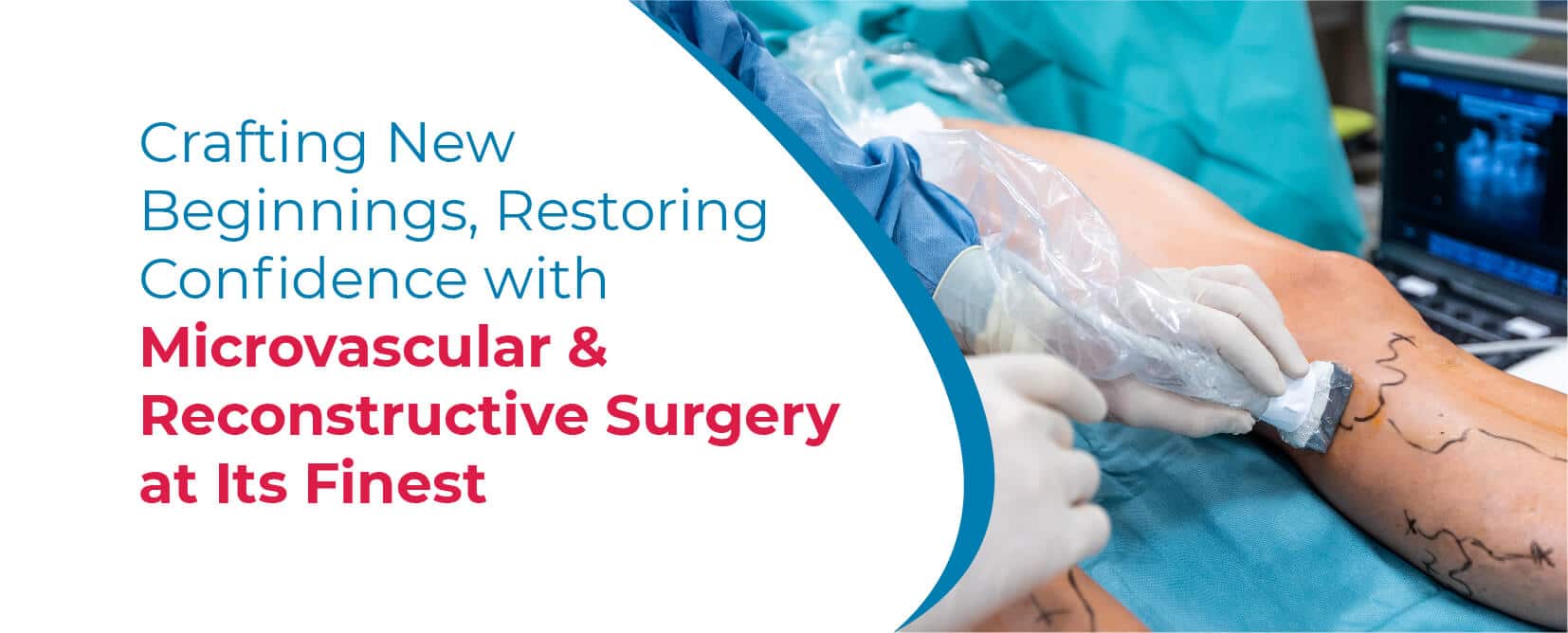 Best Experts in Plastic, Microvascular and Reconstructive Surgery
In Begumpet, Secunderabad & Hyderabad
Microvascular surgery is a complex surgery that makes use of sophisticated instruments, operating room microscopes, and other equipment. IImmensely skilled and trained plastic surgeons perform the procedure that involves reconnection of tiny blood vessels (3 to 5 millimetres in diameter) and also free flaps (transfer of tissue) from one area to another of the body. Ultrafine sutures and tiny needles are used to reconnect small blood vessels, tissues of the hands, severed fingers, and amputated parts of the body.
Microvascular surgery can also be done as a part of reconstructive surgery. The main objective is to reconstruct a defect left by injury, trauma, or cancer. The department of microvascular and reconstructive surgery at KIMS SUNSHINE Plastic Surgery Hospital in Hyderabad has a team of experienced plastic surgeons who perform different types of reconstructive surgery, hand surgery, microsurgery, pediatric surgery, and treatment for burns.
Restoration of wounds caused by cancer therapy
Chest and abdominal reconstruction
Head and Neck Reconstruction
Jaw or jawbone (mandible)
Breast Reconstruction
Superior and inferior gluteal flap
Reconstruction of lower extremities
Cranial base
Scalp
Traumatic wounds
Transplantation of functioning muscle
Hand microsurgery
Restoration of facial expression following nerve injury or cancer surgery
The Department of Plastic and Cosmetic Surgery at KIMS SUNSHINE Hospital is one of the best Plastic Surgery Hospital in Hyderabad, providing a complete range of plastic and cosmetic surgical procedures, ranging from body contouring and facial cosmetic surgery to non-surgical cosmetic procedures. All the procedures are customized according to the individual requirements to enhance the looks, appearance and confidence levels of an individual.
The treatment involving plastic and cosmetic surgery is provided to restore or correct the shape and function. At our Cosmetic Surgery Hospital in Hyderabad, the cosmetic surgery department deals with the aesthetics (beauty and taste) of an individual. It is a type of plastic surgery in which the looks or appearance of an individual is enhanced by using surgical and medical techniques. The main aim of cosmetic surgery is to improve appearance, restore a healthy appearance, and also enhance an average-looking individual to some aesthetic ideal.
At KIMS SUNSHINE Hospital, the Best Plastic Surgery Hospital in Hyderabad, we offer a complete range of both surgical and non-surgical procedures to help you achieve the looks that you always wanted to have. Our qualified and experienced plastic and cosmetic surgeons explain the complete treatment process to make you aware and address all your doubts and fears. In this way, they ensure that the decision to undergo plastic or cosmetic surgery is well-informed. Most importantly, all patient consultations are maintained with high confidentiality.
Breast Reconstruction
Cleft Lip & Palate
Components Separation
Craniofacial Surgery
Giant Abdominal Wall Hernia surgery
Hand Surgery
Hand Surgery for Rheumatoid Arthritis
Post-Bariatric Body Contouring
Body Contouring procedures for men include:
Liposuction (Liposculpturing)
Abdominoplasty or tummy tuck
Umbilicoplasty (Naval Reshaping)
Calf Implants
Correction of Inverted Nipple
Buttock Enhancement
Facial Plastic Surgery
Eyebrow lift
Lip reduction
Nasal Correction (Rhinoplasty)
Cheeks and Chin Enhancement
Ear Correction
Facelift
Eyebrow reconstruction
Treatment for white patches
Body Contouring procedures for women include:
Abdominoplasty
Liposuction / Liposculpturing
Breast enhancement
Breast Reduction
Breast Lift / Firming
Correction of Inverted Nipple
Buttock Enhancement
Facial Rejuvenation
Tattoo Removal
Dermaroller
Facial Fillers
Botulinum toxin
Chemical Peels
Acne Treatment
Birthmark Reduction
Hair Reduction
Our Doctors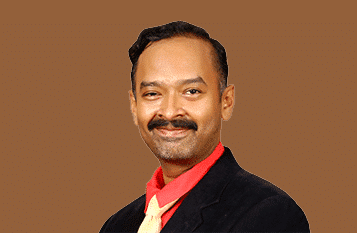 Dr. D. Bhavani Prasad
MBBS, MS, M Ch (Plastic Surgery)
Consultant Plastic, Cosmetic, Microvascular & Hand Surgeon
Secunderabad
View Profile
Book Appointment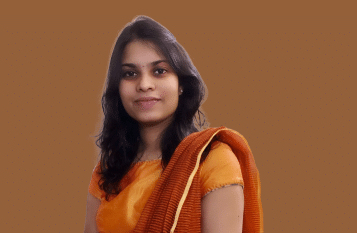 Dr. Keerthana
MBBS, MS, MCh (Plastic Surgery)
Jr. Consultant Plastic, Hand, Reconstructive and Aesthetic Surgeon
Secunderabad
View Profile
Book Appointment
Frequently Asked Questions
Which hospital is best for plastic surgery in India?
There are several hospitals in India that offer quality plastic surgery services. However, KIMS-SUNSHINE Hospitals in Begumpet is considered one of the best hospitals for plastic surgery. It has a team of highly qualified and experienced plastic surgeons who use the latest techniques and equipment to perform safe and effective procedures.
Is plastic surgery painful?
Most plastic surgery procedures involve some level of discomfort or pain. However, your surgeon will prescribe pain medication to help manage any discomfort you may experience after the surgery.
Is plastic surgery permanent?
The results of plastic surgery can be long-lasting, but they may not be permanent. Factors such as aging, weight fluctuations, and lifestyle habits can affect the longevity of your results.
How long will plastic surgery take?
The length of a plastic surgery procedure depends on the type of procedure being performed. Some procedures can take as little as 30 minutes, while others may take several hours.
What age is plastic surgery done?
There is no specific age limit for plastic surgery, as it depends on the individual's needs and health status. However, most plastic surgeons recommend that patients wait until their late teens or early twenties before considering any type of cosmetic surgery.
Can plastic surgery make you younger?
Plastic surgery can improve your appearance, but it cannot stop the aging process. While some procedures may help you look younger, they cannot reverse the effects of time completely.
Are cosmetic surgery safe?
Cosmetic surgery can be safe when performed by a qualified and experienced plastic surgeon in an accredited facility. However, like any surgery, there are risks involved. Your surgeon will discuss these risks with you during your consultation.
Health Blogs for Microvascular & Reconstructive Surgery
Everyone wants a radiant and spot free skin. People nowadays follow various kinds of treatments to get either fairer or smoother skin. Television and the internet are filled with different skin treatments or skin enhancement techniques which people blindly follow. However what they don't realise is that there is no 'one