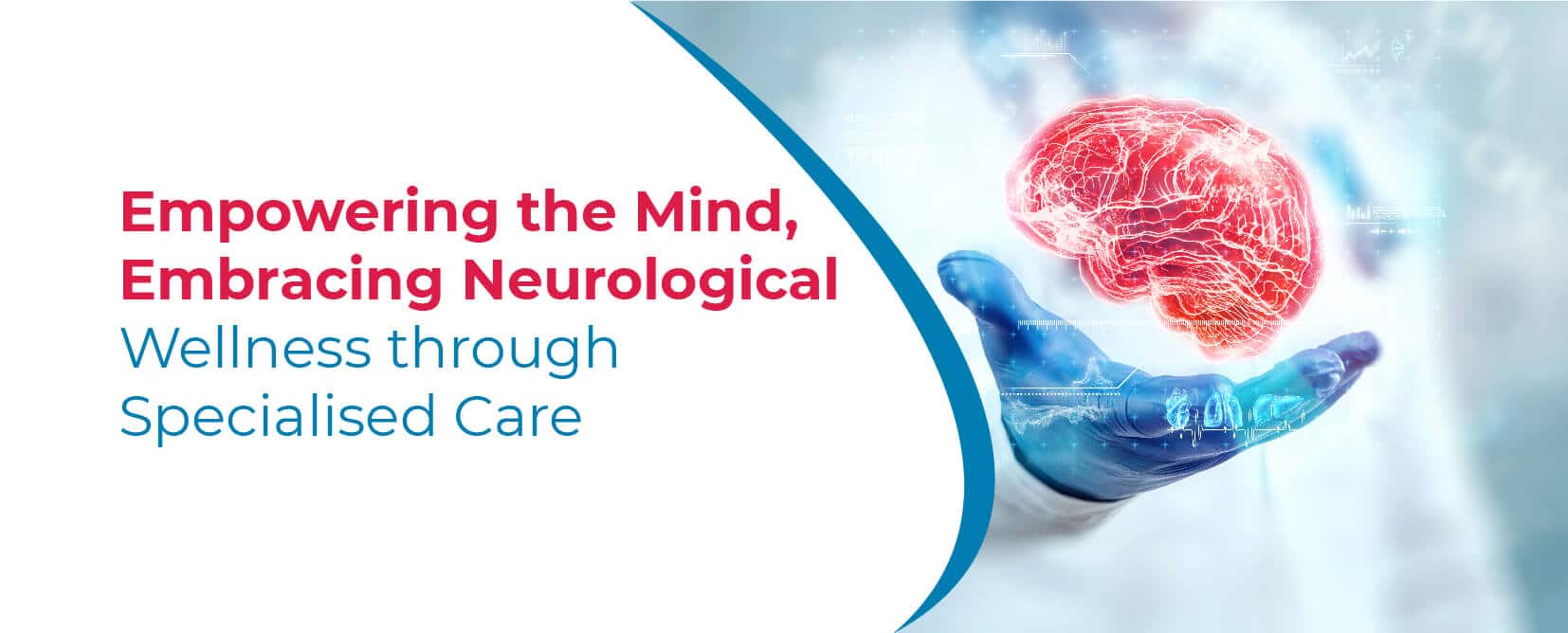 Best Top Neurology Hospital
In Begumpet, Secunderabad & Hyderabad
KIMS-SUNSHINE Hospitals, is one of the best Neuro Hospital in Hyderabad. Our neurology department comprises eminent neurologists and neurosurgeons who provide personalised care for diagnosing, treating, and managing several neurological disorders affecting the brain, spinal cord muscles, and nerves. We have an integrated team of top neurologists in Hyderabad, including neuro physicians, interventional neurologists, migraine and headache specialists, pediatric neurologists, neurooncologists, neurophysiologists neurosurgeons, physical and occupational therapists, rehabilitation experts and pain management specialists. The best neurologists & neurosurgeons in Hyderabad deal with the spine, brain and peripheral nerves, treating epilepsy, stroke, brain haemorrhages, Parkinson's disease, cerebrovascular diseases (stenosis, AVM, aneurysm), brain and spinal tumours, movement disorders, neuropathies and other degenerative neurological disorders and paediatric neurological disorders. Illnesses like neurodevelopmental disorders, learning disabilities, and other central nervous system-related conditions are also treated by our team of eminent neuro physicians.
Our Neuro Hospital in Hyderabad, has some of the best neurologists in Hyderabad and provides specialised and intensive care in stroke, epilepsy, head and spinal injuries, brain tumours, and various neurodegenerative disorders. With expert neurologists, state-of-the-art technology, personalised patient plan, and extensive patient care, we deliver the best care and treatment for various neurological diseases. Neuro care is provided by top neuro physicians with a particular focus on the emotional needs of the patients. At our Neuro Hospital in Hyderabad, the state-of-the-art neurology department is a collaborative and multidisciplinary unit that brings in the latest technology (most advanced imaging technology & tools), expertise and an experienced team of specialists.
Some of the clear signs that indicate that you should visit a neuro specialist are:
Persistent Dizziness
Variations in sensations or emotions
Difficulties with balance
Headaches
Emotional Confusion
Muscle Fatigue
A persistent sense of heaviness throughout the head
Best Neurosurgery Hospital in Hyderabad
KIMS-SUNSHINE Hospitals has one of the best medical facilities for Neurosurgery in Hyderabad. The neuro-surgical unit encompasses an experienced team of neurosurgeons, dedicated, supportive staff and fully equipped modular operation theatres. Treatment is provided for spinal cord injury, spinal fractures, traumatic brain and spinal cord injuries, intraparenchymal haemorrhage, basilar skull fractures, subdural haematomas, arteriovenous malformations, aneurysms and epilepsy by the best neurosurgeons in Hyderabad.
Treatment is offered for chronic neurological pain, movement disorders, and tumours (skull-based, spinal cord, brain tumours).
Paediatric Neurosurgery: Paediatric neurosurgeons treat the following conditions:
Hydrocephalus
Craniosynostosis
Spina Bifida
Our neurosurgeons perform the following surgeries:
Cranial Endoscopic Neurosurgery, Cervical disc replacement, endovascular neurosurgery, minimally invasive spine surgery, Epilepsy surgery, Functional neurosurgery for Parkinson's and other movement disorders, neuro-once surgery (brain and spinal cord tumour surgery), micro and endoscopic discectomy (disc surgeries), vertebroplasty and kyphoplasty.
Treatment for chronic pain syndromes
Neurosurgical procedures helps people suffering from certain pain syndromes, particularly those with paroxysmal pain, such as trigeminal and glossopharyngeal neuralgia. Procedures to treat chronic pain disorders such as trigeminal neuralgia include
Microvascular decompression
Radio-frequency lesions
Deep-brain or motor cortex stimulation
Sophisticated neurodiagnostic and imaging facilities
Neuro-intensive Care Units (NICU)
Fully equipped, well-ventilated rooms
24 hrs availability of qualified neurologists for round the clock patient care
Well-equipped operation theatre with integrated work station
Modular neurosurgery operation theatre with laminar flow
Stroke Unit
Neuro-Cath Lab
Advanced neurophysiology lab
Operative microscope, Neuro endoscopy and intraoperative devices
Medtronic NIM Eclipse Intraoperative Neuromonitoring System
3 Tesla MRI
128 Multi Slice CT Scan
SPECT
PET imaging and molecular diagnostics
Electroencephalograph (EEG)
Electromyograph (EMG)
Polysomnograph (PSG)
Sophisticated Microscope
Neuro-navigation system
Neuroendoscopy - Spinal and Brain Endoscopes
Neuro-endoscopic surgeries (minimally invasive neurosurgeries)
Sophisticated Intraoperative Neurophysiological Monitoring Systems
Cath lab for – Endovascular Neuro-interventions
Colour Doppler
Speech therapy for post-stroke cases
Physiotherapy
Occupational therapy
Clinical Psychology services
The above services are offered to movement disorder patients, degenerative spine and brain disorders, traumatic brain injury cases.
Best Neurologists & Neurosurgeons in Hyderabad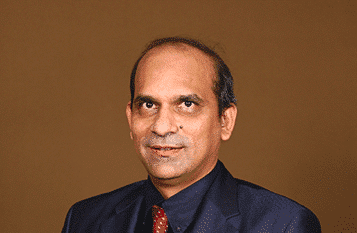 Dr. Naveen Mehrotra
MBBS, MS (General Surgery), M Ch (Neurosurgery),
SGPGI (Lucknow), Fellow Paediatric Neurosurgery (Canada),
AANS Fellowship, WSU (USA)
Consultant Neurosurgeon and Spine Surgeon
Secunderabad
View Profile
Book Appointment
Frequently Asked Questions
Which is the best hospital for neurosurgery in Hyderabad?
KIMS-SUNSHINE Hospitals in Begumpet is one of the best hospitals for neurosurgery in Hyderabad. It has a team of experienced and skilled neurosurgeons who are trained to provide the best care to patients.
What is the top hospital for neurology?
KIMS-SUNSHINE Hospitals in Begumpet is one of the top hospitals for neurology in Hyderabad. It has state-of-the-art facilities and a team of highly skilled and experienced neurologists who are dedicated to providing the best care to patients.
How much does neurosurgery cost in Hyderabad?
The cost of neurosurgery in Hyderabad varies depending on the type of surgery and the hospital. However, KIMS-SUNSHINE Hospitals in Begumpet offers cost-effective and affordable neurosurgery services without compromising on the quality of care.
What are the top 10 neurological diseases?
The top 10 neurological diseases include Alzheimer's disease, Parkinson's disease, epilepsy, multiple sclerosis, migraine, ALS (Amyotrophic Lateral Sclerosis), Huntington's disease, brain tumors, stroke, and traumatic brain injury.
Is neurosurgery risky?
Like any other surgery, neurosurgery also carries risks. However, with advancements in technology and techniques, the risks have significantly reduced. It is always important to discuss the risks and benefits of the surgery with your neurosurgeon before undergoing the procedure.
How is a brain tumor removed?
The method of brain tumor removal depends on the location, size, and type of tumor. The most common method is craniotomy, where a part of the skull is removed to access the brain and remove the tumor. In some cases, minimally invasive techniques such as stereotactic radiosurgery or endoscopic surgery may also be used.
Why neurology is best?
Neurology is an important branch of medicine that deals with the diagnosis and treatment of disorders of the nervous system, including the brain, spinal cord, and nerves. It is best because it helps in the early detection and treatment of neurological disorders, which can significantly improve the patient's quality of life.
What are the top 3 neurological disorders?
The top 3 neurological disorders include stroke, Alzheimer's disease, and migraine. These disorders can significantly impact a patient's quality of life and require timely diagnosis and treatment. KIMS-SUNSHINE Hospitals in Begumpet has a team of highly skilled neurologists who can diagnose and treat various neurological disorders.
Health Blogs for Neurology
Let's understand our lives. Let's break it into days. Every morning, we wake up, either to our alarms going off or with our mothers pulling off our blankets and switching off the fans.