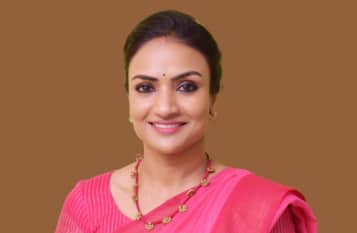 DR. A. ANANDA SAGARI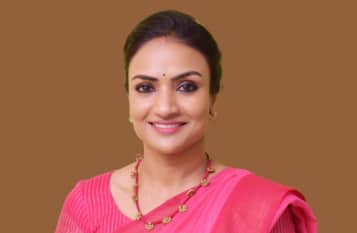 Dr.A.Ananda Sagari
MBBS, MD (Gandhi) FFM, FDM, (Fellowship Family Medicine & Diabetology) Martin Luther Christian University, DIN (Diploma Nutrition) Blackford Centre, UK
Consultant Family Physician & Diabetologist
Dr. Ananda Sagari has clinical experience and practice of over ten-years in family medicine and diabetology. She worked under the guidance of eminent doctors and extensively handled & treated patients at both Government (Gandhi) and Corporate (Apollo) hospitals. She has actively participated in conducting various medical camps of over 70 which include Aarogya Sri Camps under the Government, Central Government camps and corporate camps in Wipro, Infosys, Yashoda, Hyundai etc. She has given several motivational health talks at corporates. Dr. Sagari is passionate about treating patients and giving them wholesome health.
---
Education
MBBS & MD (In Surg & Clinical Anatomy from Gandhi Medical College), Hyd.
FFM (Fellowship in family medicine from Martin Luther Christian University), Seylam.
FDM (Fellowship in Diabetology from Martin Luther Christian University), Seylam.
DIN (Diploma in Nutrition, Blackford Centre), UK.
---
Achievements & Journal Publications: :
Dr. Sagari has implemented a health care program at Hyundai Kukatpally, whereby being the sole doctor in-charge for checking all 550 employees.She has identified that most of them suffered from Vitamin-D deficiency and suggested a health care plan to correct the same. This was warmly accepted and implemented in 2015.
She is the chief physician for the International Conference for Mathematicians (ICM)
Dr. Sagari has a publication in International Journal, Indian Journal of Anatomy, 2014 May edition, volume-3, number 1, Pg 33-38, Red Flower Publications ltd, Delhi, Copernicus indexed."Implementing change in teaching methodology based on student feedback – a study." It was Presented at AP State Anatomy Conference, Osmania Medical College- 2012 for Dr. Lily N Ebenezer.
She won a gold medal prize & received several accolades.
She has done other studies like "Most Common Etiological Factors Causing Road Traffic Accidents In 2005-06" during 3rdyr MBBS, which was presented at AIIMS, New Delhi and for which she received 2nd prize and appreciation from then traffic ACP Sri A.K. Khan. He has added this study prestigiously to the traffic department library.
The dissertation was done through an extensive study on "Congenital anomalies of the face pertaining to lip & palate" in coordination with NIMS, Panjagutta & Gandhi Hospital.
---
Areas of Expertise
Provides treatment for diabetes, hypertension, thyroid disorders, hyperlipidemia, and other lifestyle diseases by meticulously chalking out a treatment and counseling plan that helps them achieve their optimal health
As a firm believer of "practice what you preach", she practices a healthy lifestyle herself before educating her patients on their lifestyle modifications like their diet and exercise.
She provides effective treatment for viral fevers like dengue, malaria, chikungunya, chickenpox, herpes, flu, and other viral fevers.
She is known for her thorough understanding of patient problems, listens to them, and provides them with needful patient information by explaining them clearly.
Recently during COVID times, she has been consulting patients through the telemedicine/teleconsultation mode. She has helped several patients through online consultation by explaining their problems in-detail and prescribing proper and effective treatment.
She is currently working at Sunshine Hospital, Gachibowli as a full-time consultant family physician and Diabetologist on weekdays from 10 am to 5 pm.
---
Professional Affiliations and Memberships
Member of Indian Society of Hip and Knee Surgeons (ISHKS)
Member of the American Association of Hip and Knee Surgeons (AAHKS)